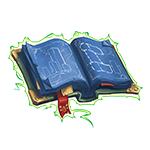 General culture, cinema, music or even a customised corporate quiz, thanks to our personalised formulas, organise an interactive online quiz and share a convivial moment with the members of your team wherever they are.
Thanks to our different online interactive quiz animation formulas, participants can play from home, in front of their computer, tablet or phone, alone or in teams, live or recorded.
A personalised digital animation that adapts to your needs and desires by offering a wide choice of themed online quizzes: music, cinema, questions about your company…
You can also be animated online by our animators, this quiz will allow you to interact with the participants despite the distance.
Organise a tailor-made online quiz
Beforehand, we define with you the objectives of your online event, in order to offer you the interactive quiz formula best suited to your needs.
Whether you wish to organise a multiplayer and interactive online quiz or to carry out a free participation questionnaire, choose the type of devices on which it will be broadcast or the duration of participation… We offer you the choice among many criteria.
Depending on these criteria, we can offer you a turnkey or fully customised online quiz, all on a personalised interface that will allow you to showcase your company or your brand.
The interactive quiz is part of the communication strategy and can also be used to animate work and study environments. The interactive quiz makes it possible to involve all categories of employees in the company's strategic development. The interactive quiz is quick and fun to learn.