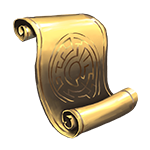 Script & Game Design
(Scenography)
Do you have an idea for a theme or a draft script and would like a complete script or a review of your work by game design professionals?

Look no further, we can help you.
This service includes the writing of a scenario and puzzles, detailed and illustrated, as well as a flow chart explaining the game in a clear way and a 3D scenography of your future room.
Do not hesitate to contact us, we will accompany you and adapt to your project!
Detailed scenario: the scenario in all its details, with its disruptive elements and surprising twists and turns.
Detailed enigmas: a precise, step-by-step description of the players' journey through the game, illustrated by images and diagrams.
Scenography: the creation of plans, elevations and images to highlight the imagination of the space and its atmosphere.