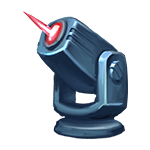 Electronics & Programming
We create custom-made electronic mechanisms and integrate them into your room. All our mechanisms are connected to our Game Master software.

These mechanisms can take any form, from spaceships to arcade terminals…
They are visible on our Game Master software and the latter has, at any time, the possibility of triggering the mechanism of its choice remotely (players stuck for too long or in case of a temporary problem with it).
We integrate this interface into our services, particularly when designing an escape game room, but you can also buy it on its own in order to simplify the management of your room: mechanisms, puzzles and clues.