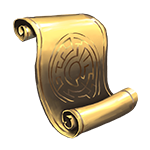 LEARNING THROUGH IMMERSION / E-LEARNING
With the development of new technologies, new ways of learning and being trained have appeared.
ELUDICE highlights the importance of e-learning and training techniques such as 3D simulation to make learning more immersive.
What is e-learning?
E-learning, also known as distance learning, is a service that offers you the possibility of following an online course with the pedagogical quality of a classroom course.
Each E-learner chooses the course and/or diploma that corresponds to his or her desires and motivation.
ELUDICE therefore offers you e-learning in immersion!
What types of e-learning?
There is Blended Learning, which can also be described as post-training support to deepen the knowledge acquired, and Social Learning, which is closer to a collaborative online learning method.
In addition to these different learning models, it is possible to combine tools to enrich the learning content and make it more immersive.
How to create an immersive learning experience?
By implementing a 3D simulation solution into a digital learning programme, you can change the roles within a training session. The trainer, presenter can become a real practicing engineer, share his experience in more detail and present real use cases. As for the learners, they can more easily move from being spectators to actors by immersing themselves in a very free, totally virtual experience while interacting meaningfully with their environment.