Create an Escape Game :
From creation to design
You want to open an escape game?

Over the last 5 years, our team of specialists has had the chance to accompany people with the same dream as you in the realisation of their project, from conception to installation. We put all our energy and imagination into finding an original concept and then turning it into a complete universe!
We try to have a striking element for each room around which we develop a coherent game design: the puzzles must tell the story, just like the space in which the players evolve. Each of the rooms we create has the ambition to give off a unique and unforgettable atmosphere. Our game elements use the latest technologies in the entertainment industry to meet the desires and wishes of the players.
working with an official license
Do you have an idea for a licence that is close to your heart and that you would like to use for the development of your escape game? Eludice takes care of everything: from contacting the rightful owners to negotiating the contract!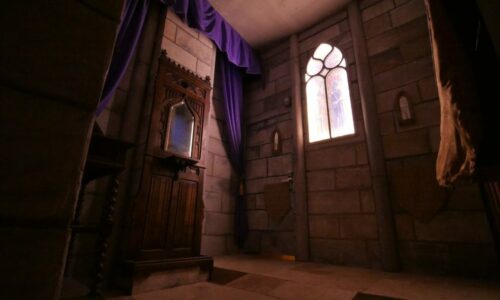 Medieval Room
A room with a fairytale theme, with fake stones and stained glass windows… A real king's room!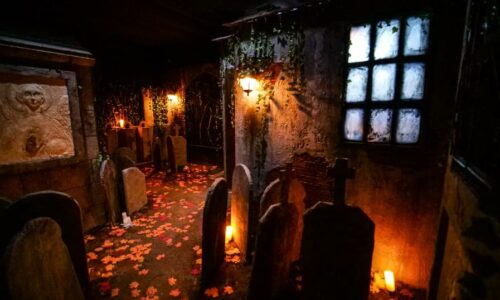 Gingerbread Room
A Hansel and Gretel room with an oven, giant biscuits and lots of secrets.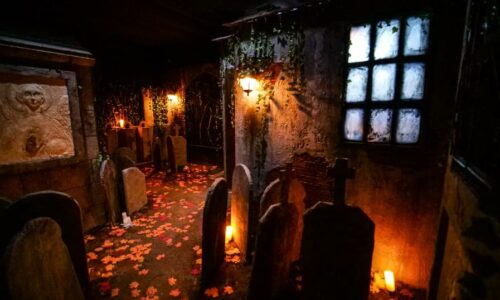 The Ominous Church Room
A horror room full of disturbing game elements. Not recommended for under 16s, the faint of heart or the weak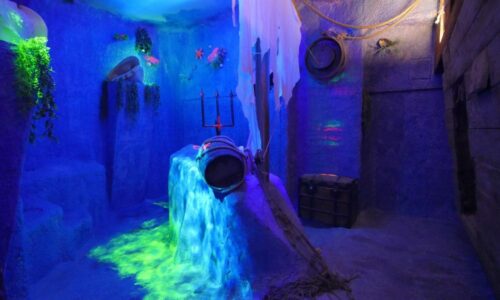 Underwater room
A room under the ocean, in reference to the fairy tale The Little Mermaid, with boat and corals.